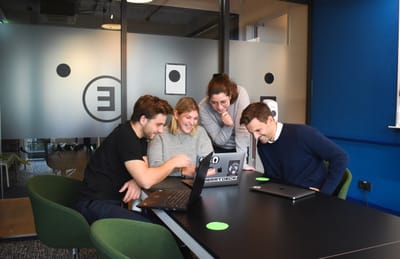 How I can help.
I've noticed that so many professional pitches, treatments and mood films go out with someone from the office doing a guide VO because it's the cheapest and easiest option. I get it.
This got me thinking…
What if, instead of using "Sam From Accounts" to record your VO narration, you got a professional, for FREE?
Whether it be a mood film, pitch, treatment or animatic, we all know good narration makes a world of difference. You can never underestimate how a slick, professional VO can make your film stand out.
And you can bet your competitors will still be using Sam From Accounts…
(Sam From Accounts is great by the way, it's just they don't do this stuff for a living...)
Whether your clients want a relaxed, down-to-earth vibe, like talking to a friend, or perhaps a smooth reassuring tone, or maybe even a more formal, professional sounding voice - I'm your guy !!
I've even got exceptional Voiceover Artist, Stephanie Harrison, for when you need a RP / BBC trained female actor. She is also fluent in French !
Between Stephanie and Myself, we've got you covered!
Have a listen to our Demos and hear for yourself…
Together, we guarantee to blow your clients away and help get you that job, and in return all we ask is that our name be first on the list when the real job comes in.
Send me your script and let's discuss your requirements!